Mentor Discount Card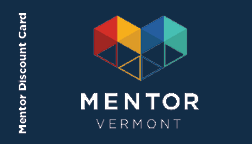 As of July 9, 2021, the Mentor Discount Card is officially active again, and mentors and mentees may now use the card together to receive the discounts listed in the current directory below! Please be patient with businesses as they are also dealing with the effects of the pandemic, staff turnover etc. If you do experience an issue with receiving a discount, please be patient with their staff and contact [email protected] so we can follow up with the business directly to resolve the problem.  We are so grateful for all of our Discount Card sponsors who are continuing to offer discounts to benefit mentoring in their communities. To get a Discount Card, contact your mentoring program. All discounts are only applicable if both the mentor and mentee are present.
Use the filters to narrow your search and then view results below. The full list of discount opportunities is available when no filter options are selected.
---
Filter by Region
Filter by Business Type
---