Leadership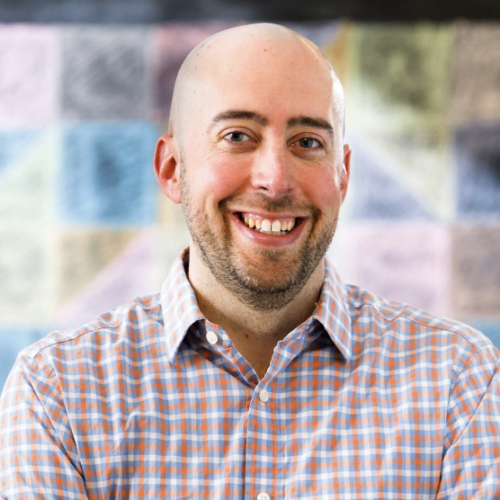 Chad Butt (he/him)
Executive Director
[email protected] | (802) 658-1888
Chad has dedicated his professional career to advancing the youth mentoring field. While in college, Chad co-founded a school-based mentoring program at a local middle school for youth with learning differences, and was a student leader and mentor in a community-based mentoring program. After college, he worked as the Program Director of The DREAM Program, a village mentoring program that matches youth from local affordable housing communities and mentors from neighboring colleges, providing year-round wraparound services. Chad joined MENTOR Vermont in 2013 as the executive director to lead the organization's expansion into a statewide mentoring partnership. Chad lives in Burlington with his wife and two young kids. Chad tries his best to emulate living life like his grandfather, who got older but never grew up. He loves taking on projects around his house, biking, basketball, spending time with friends, snacks, and checking things off to-do lists.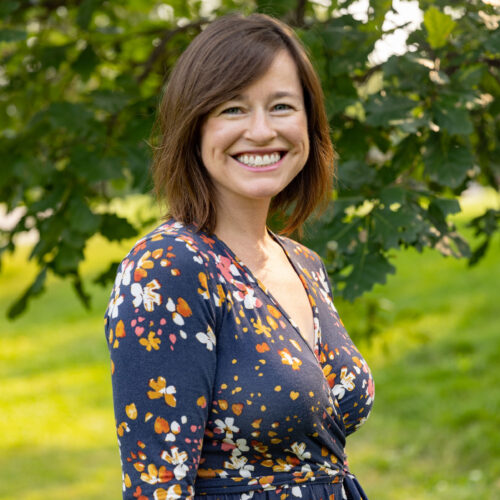 Liz Ewan (she/her)
Associate Director
[email protected] | (802) 277-2419
Liz has committed over 15 years to the youth mentoring and youth international exchange fields. She is passionate about experiential education and cultivating supportive and enriching relationships where youth have the support they need to explore and grow. Liz began her work in mentoring with the DREAM Program in Vermont, where she focused on staff training, program outcomes and strategic planning. After moving to Washington, D.C., Liz worked as a school coordinator for Everybody Wins! DC, while earning a M.A. in Ethics, Peace and Global Affairs. She finished her time in Washington, D.C. as a Program Officer with World Learning, working on U.S. Department of State sponsored exchange programs. More recently, Liz provided project management services to a global network of international exchange providers, designing and implementing a quality certification for international exchange organizations. Liz currently serves as the MENTOR Vermont TA Lead and liaison with MENTOR National for the NMRC and overseas MENTOR Vermont's long-term evaluation strategy and goals. She provides operational and project management support to the MENTOR Vermont team and ensures organizational strategy is in alignment with MENTOR Vermont's guiding principles. Liz is the mom of two spirited young boys who keep her on her toes – skiing, constructing Legos, and building forts. Liz loves the mountains, traveling new places, state fairs, waterskiing, and hot pretzels.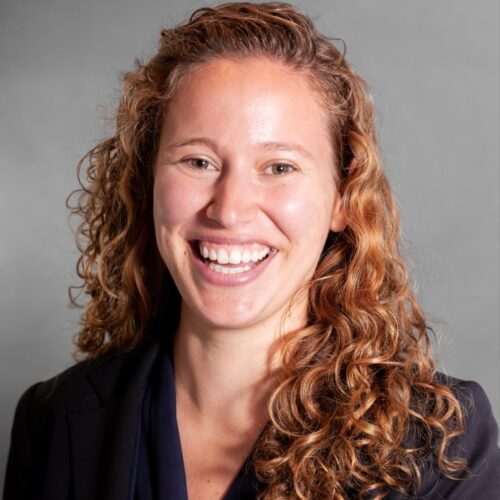 Emily Listowich (she/her)
Development Director
[email protected] | (802) 277-2417
Before Emily Listowich joined the MENTOR Vermont team as Development Director, she worked with Planned Parenthood of Northern New England (PPNNE), securing critical funding for sexual and reproductive health care services. She brings a dynamic approach to tailored storytelling, relationship building, and data management. Emily's love for both the art and science of fundraising was fostered while founding Chicks on Sticks VT– an organization working to make snowsports more accessible and inclusive for femme and non-binary identifying individuals — in 2016. During her time at the University of Vermont (UVM), Emily acted as the Director of Chicks on Sticks VT as well as the UVM Backcountry Skiing and Avalanche Awareness Program Director. These adventure program roles led to a passion for peer mentorship and collaborative learning. Her interests remain rooted in outdoor education, environmental justice, and youth empowerment. Emily is a proud dog-mom to a 100-pound rescue named Monday. When she's not working, you can find her playing outside (usually on skis) with Monday in tow.
Sarah DeBouter (she/her)
Training & Support Director
[email protected] | (802) 277-2418
Sarah comes to MENTOR Vermont with 10+ years of nonprofit, training, and coaching experience. Working with multiple populations ranging from children, homeless veterans, intellectual/developmental disabilities, and active duty distance-learners in higher education, she is excited to bring her energy and enthusiasm to her new role providing training and support to youth programs in the State of Vermont. With a Master of Science in Leadership and Change Management/Consulting, Sarah believes firmly in building positive and inclusive spaces that welcome diversity and foster an environment of autonomy, respect, and shared values. A native Vermonter, she enjoys spending her spare time doing multiple winter activities, playing music, lounging/reading with her cat, and performing in local theater productions and Renaissance Faires.
Program Leadership Council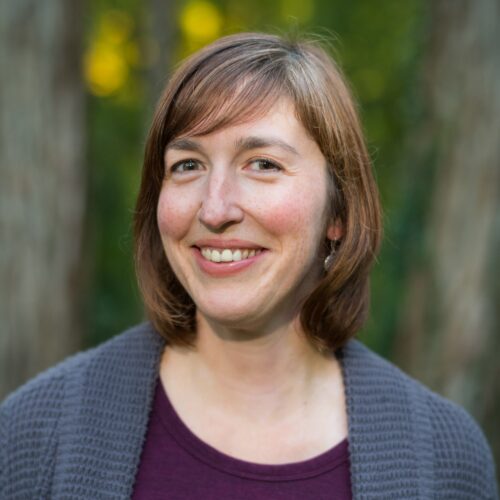 Alison Duback
Connecting Youth Mentoring – Champlain Valley Union High School
Mentoring Coordinator & Flight School Coordinator
Connecting Youth